Mortgage Calculator
Embed a mortgage calculator on your IDX Detail pages or on any page of your site
Use this app
Get IDXAddons Now
Unlock IDX Broker potential with IDXAddons. Enjoy our amazing & fully customizable widgets to make your website stunning.

Empowering Buyers
Budget determination made easy
Allow your leads to use a dynamic mortgage calculator on your IDX Detail pages. The listing price will be retrieved automatically from IDX pages, showing the mortgage value.
The available fields are:
Listing Price
Interest Rate
Amortization
Down Payment
Rental Income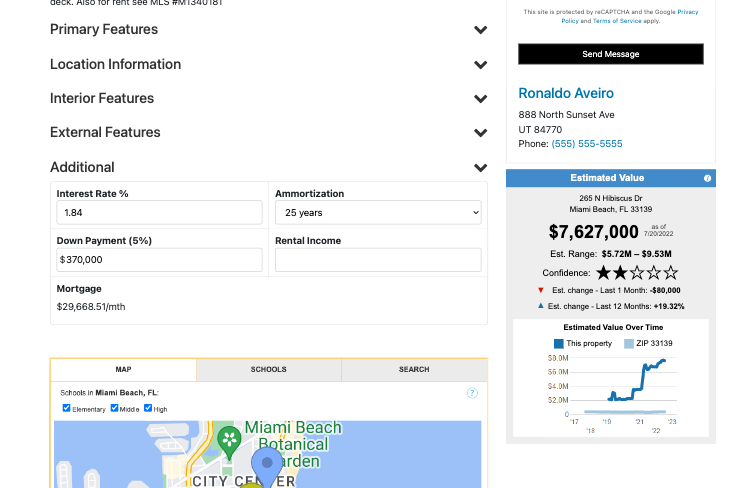 Smart Mortgage Decisions, At Your Fingertips
Empower Your Leads Financial Future
The Mortgage Calculator widget is your go-to tool for making informed financial decisions in the real estate realm. By incorporating this feature into your real estate website, you offer a multitude of advantages to both prospective buyers and seasoned homeowners. This intuitive app allows users to effortlessly calculate their potential mortgage payments, equipping them with the knowledge they need to budget effectively and make informed decisions. It's a game-changer for property seekers, providing an invaluable resource to gauge their financial readiness and explore various buying scenarios. For real estate professionals, the Mortgage Calculator widget enhances your website's value, attracting a wider audience and establishing your platform as a trusted resource for navigating the complexities of the housing market.