Agent Carousel Tutorial
How does it look?
You can display a carousel like this: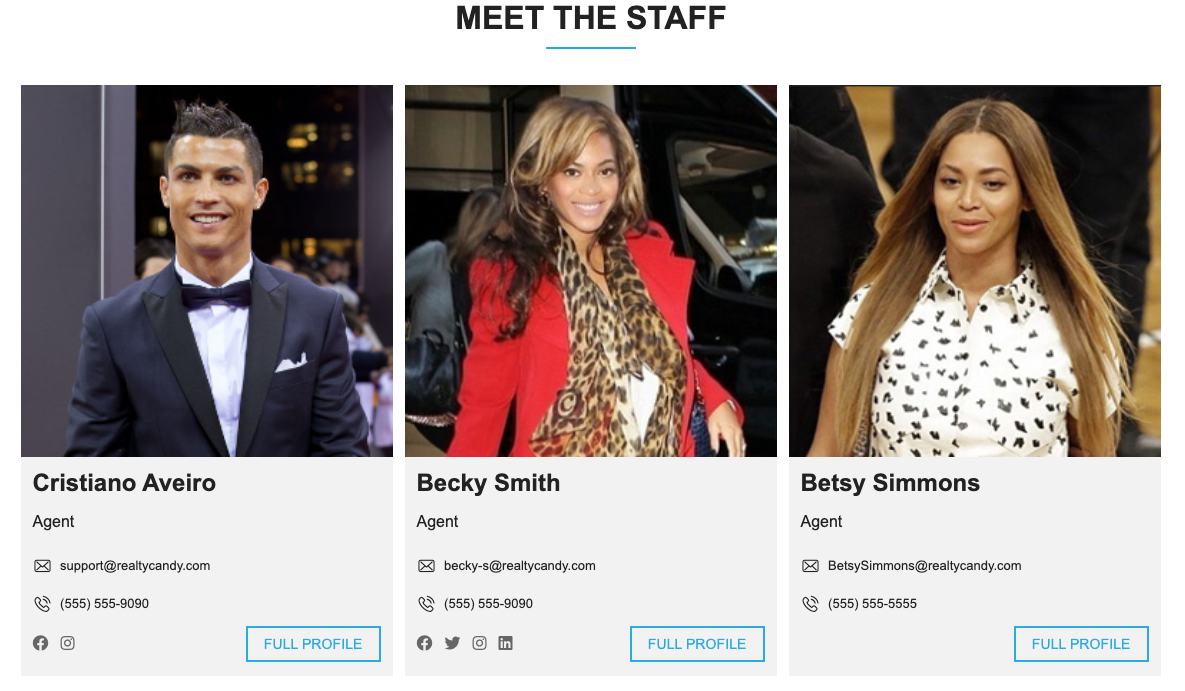 How to set it up:
1. Fill the social media of the agents
Click on the button Add.

Fill the form with the corresponding information and click on "Update Social Media".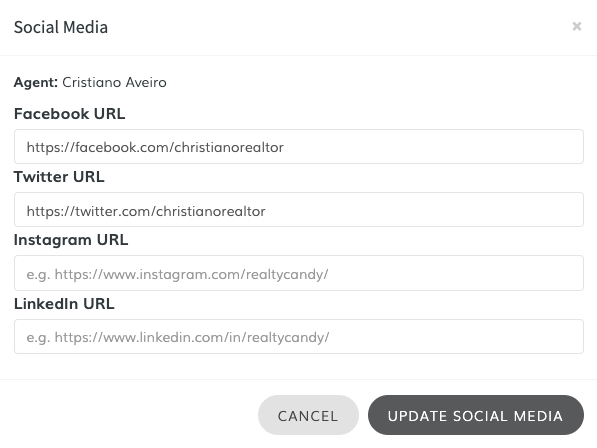 You'll see the agent's social media updated.

2. Filter the agents by State, City or ZIP Code
Select the option that will be applied to only showcase the filtered agents.

Based on the previously selected option, now choose a value.

This information is taken from IDX Broker Agents page.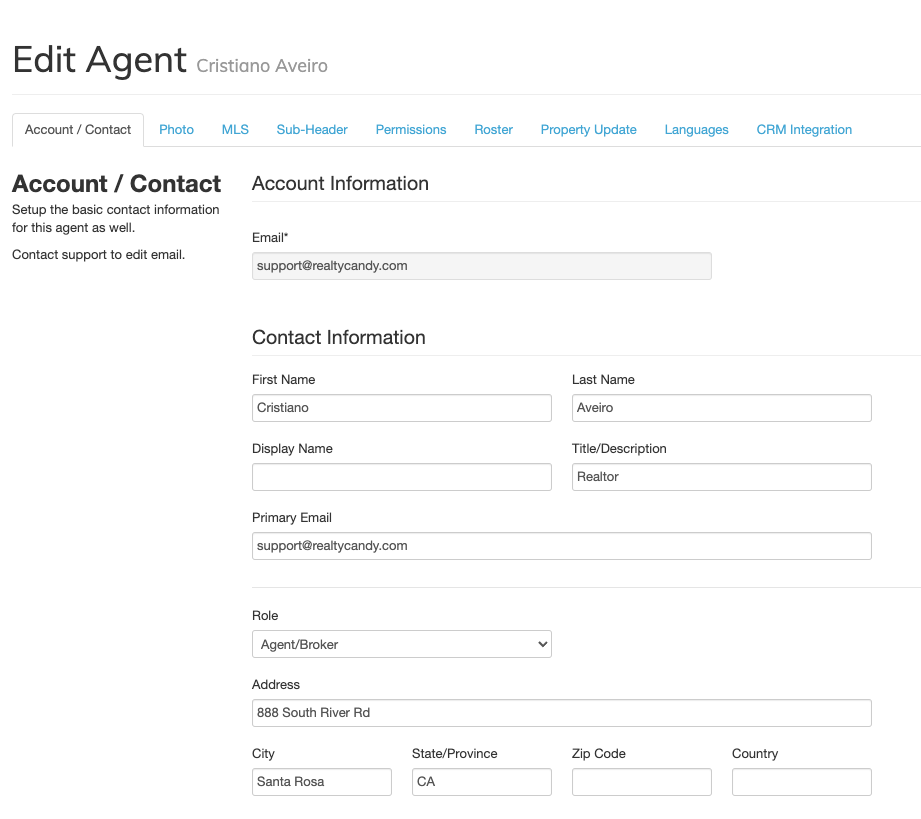 3. Write a title
The header will appear above the carousel.

4. Copy the code
Click on the Copy Code button and the script will be copied to your clipboard.

5. Paste the Code
You can now paste this code where you want it to go on your website.