Supplemental Listings Tutorial
1. Download the CSV template
Click on "Download Template" to get a CSV file that contains the available fields.

2. Open the CSV file and fill the fields
When you open the template, the first row will have a list of fields that must be filled. likeIdxID (MLS ID) and zipcode (Zip Code) are compulsory. For this example, we are useing Google Drive Documents.

Fill the fields with the information of your listings.

Once you have finished, download the file as a CSV file
.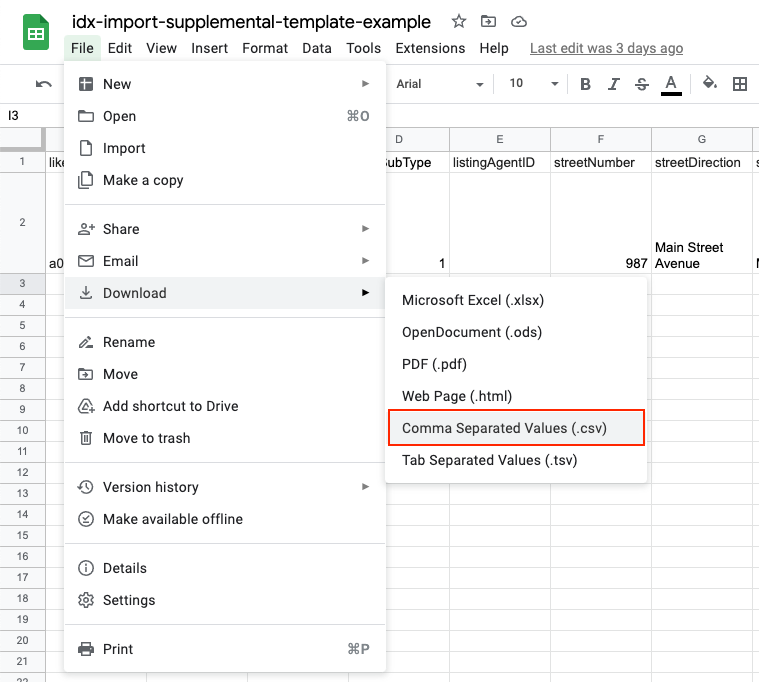 3. Upload the file
Now choose the CSV file with the supplemental listings. If you're on a computer, you can drag & drop the file on the input field.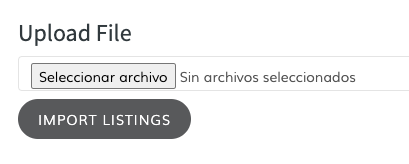 Once you have selected the CSV file, click on "Import Listings".

A pop-up will show up while the listings are being imported. When it has finished, a success message will appear.

4. Verify that supplemental listings were added in IDX Broker
Go to IDX Broker Supplemental Listings to check that the listings were added