Affordability Calculator
Instantly gauge your home-buying budget
Use this app
Get IDXAddons Now
Unlock IDX Broker potential with IDXAddons. Enjoy our amazing & fully customizable widgets to make your website stunning.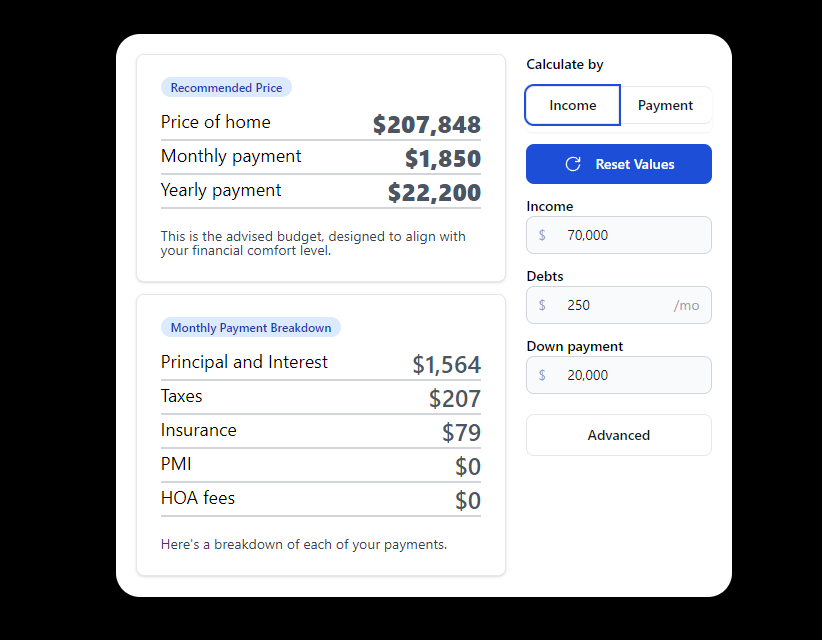 Empowering Buyers
Budget determination made easy
Introducing our brand-new "Affordability Calculator" widget - the essential tool for your real estate website that empowers potential buyers to make informed decisions with ease. This innovative widget offers a host of advantages, making it a must-have addition to your online property listings. With the Affordability Calculator, users can effortlessly determine their budget and assess their financial readiness to purchase a property.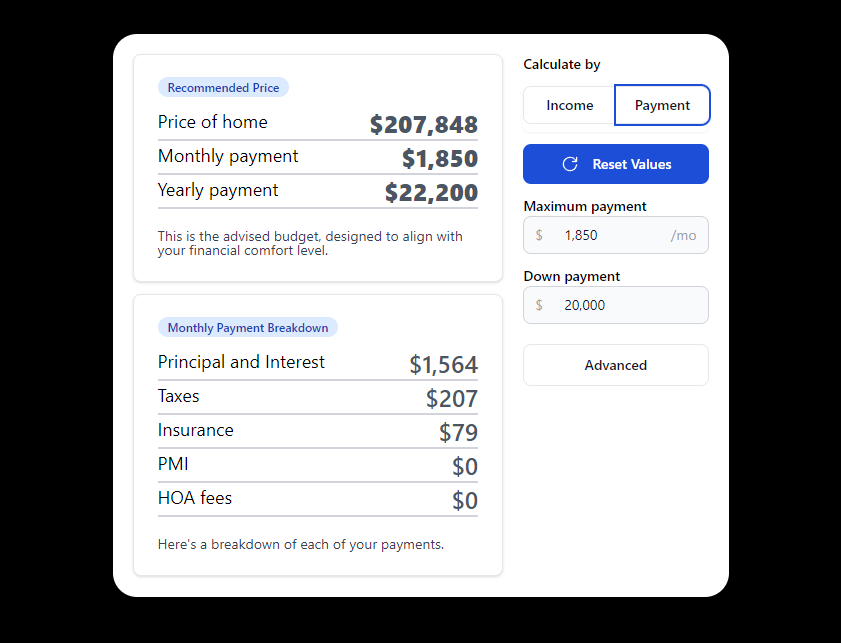 Unveiling Your Purchasing Power
Comprehensive Financial Insights: Two Calculators, One Place
This powerful tool comes with two distinct calculators: one based on monthly payment affordability and another on income evaluation. The payment calculator allows users to input their desired monthly payment, down payment, interest rate, loan term, and more to swiftly estimate the maximum property price they can afford. On the other hand, the income calculator lets users enter their monthly income, debt obligations, down payment, and other expenses, providing an accurate picture of their purchasing capacity. By integrating these calculators into your website, you not only enhance the user experience but also help potential buyers feel confident in their financial decisions. Plus, you'll establish your platform as a go-to resource for individuals navigating the real estate market, fostering trust and loyalty among your audience. Make your real estate website a destination for informed, budget-savvy buyers with our Affordability Calculator widget.