Affordability Search Tool
Discover the perfect home within your budget
Use this app
Get IDXAddons Now
Unlock IDX Broker potential with IDXAddons. Enjoy our amazing & fully customizable widgets to make your website stunning.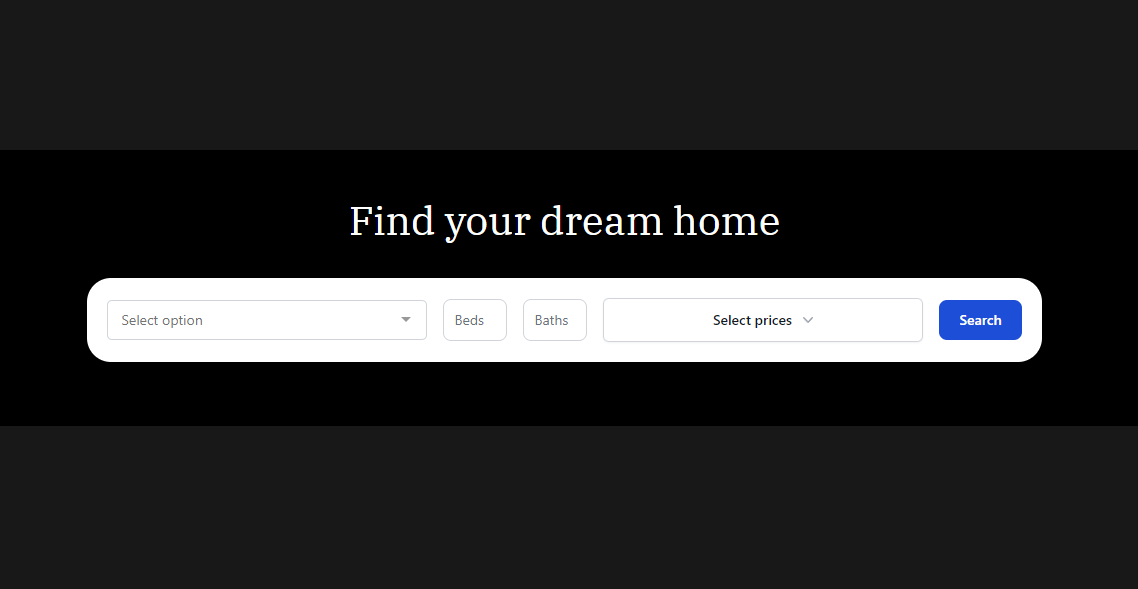 Empowering Buyers
Budget determination made easy
Introducing our cutting-edge "Affordability Search Tool" widget, a game-changer for your real estate website. This innovative tool not only enhances the user experience but also revolutionizes how potential buyers navigate the property market. By integrating the Affordability Search Tool into your website, you empower users to make well-informed decisions effortlessly, creating a more engaging and valuable platform for your audience.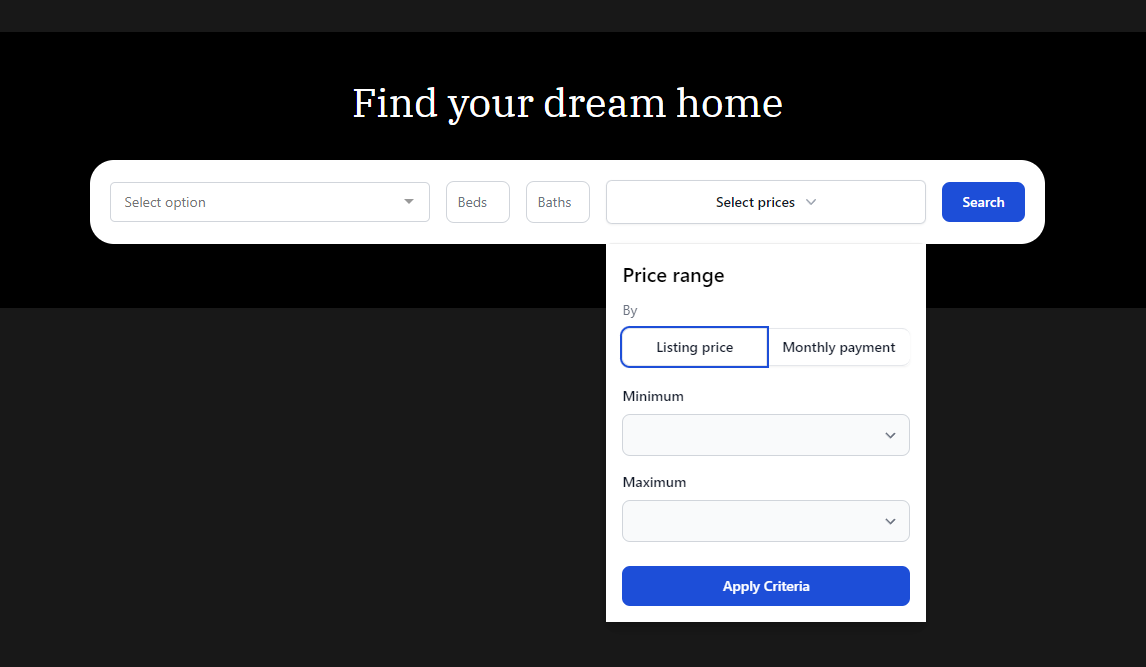 Navigate, Calculate, Elevate: Your Path to Affordable Homeownership
Empower Your Property Search with the Affordability Search Tool
This feature-packed widget offers a multitude of advantages. Firstly, it simplifies the property search process by providing fields to filter listings by city, the number of bedrooms and bathrooms, and the desired price range. This level of customization ensures that users can easily find properties that align with their specific criteria, saving them valuable time and effort. Additionally, the Affordability Search Tool includes a Monthly Payment option equipped with an integrated affordability calculator. This remarkable tool allows users to not only set their budget but also estimate their monthly mortgage payments, helping them gauge their financial readiness for a property purchase accurately. By offering these comprehensive search options, your website becomes an indispensable resource for individuals seeking to find their dream home while staying within their financial means.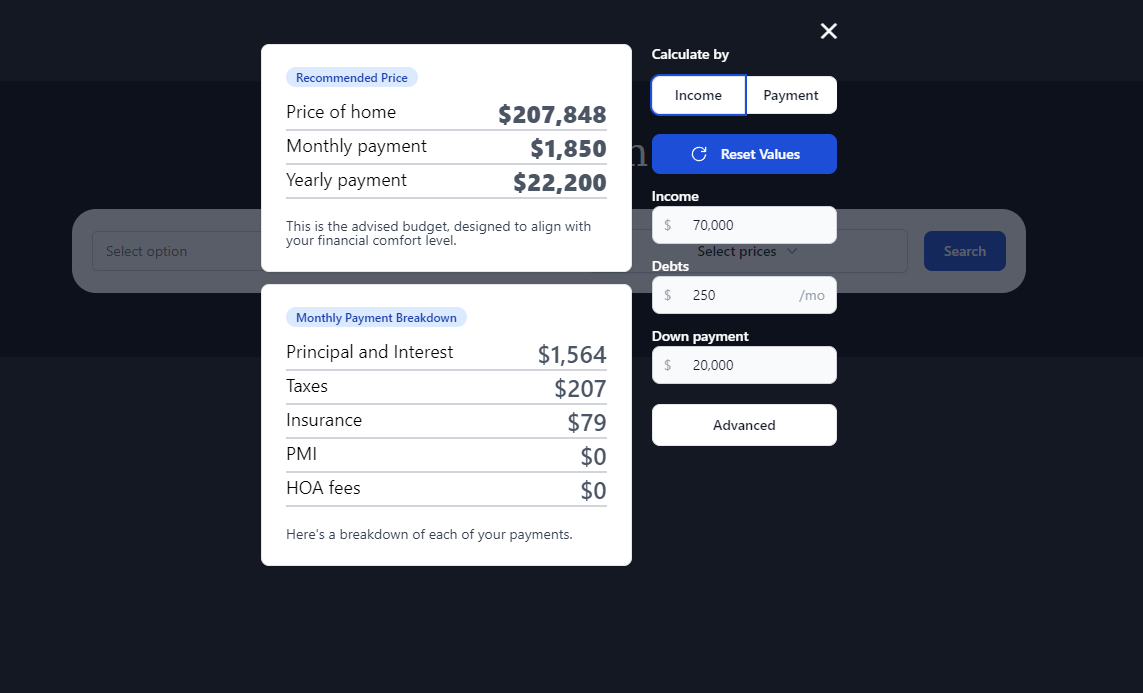 Set Your Website Apart: Elevate with Affordability Search
Revolutionize Your Real Estate Website
By incorporating the Affordability Search Tool into your real estate website, you set yourself apart as a trusted and user-centric platform in the industry. Users will appreciate the convenience of customizing their property searches with filters for city, bedrooms, bathrooms, and price range. The real gem of this tool, the Monthly Payment feature, goes a step further by putting the power of an affordability calculator at their fingertips. This tool not only simplifies their search but also empowers them to make informed financial decisions with ease. As a result, your website will attract a wider audience of motivated buyers, enhance their experience, and ultimately drive more conversions. Don't miss the opportunity to revolutionize your real estate website – integrate the Affordability Search Tool today!