Google Reviews
Widget
Collect and display glowing Google reviews on your website.
Use this app
Get IDXAddons Now
Unlock IDX Broker potential with IDXAddons. Enjoy our amazing & fully customizable widgets to make your website stunning.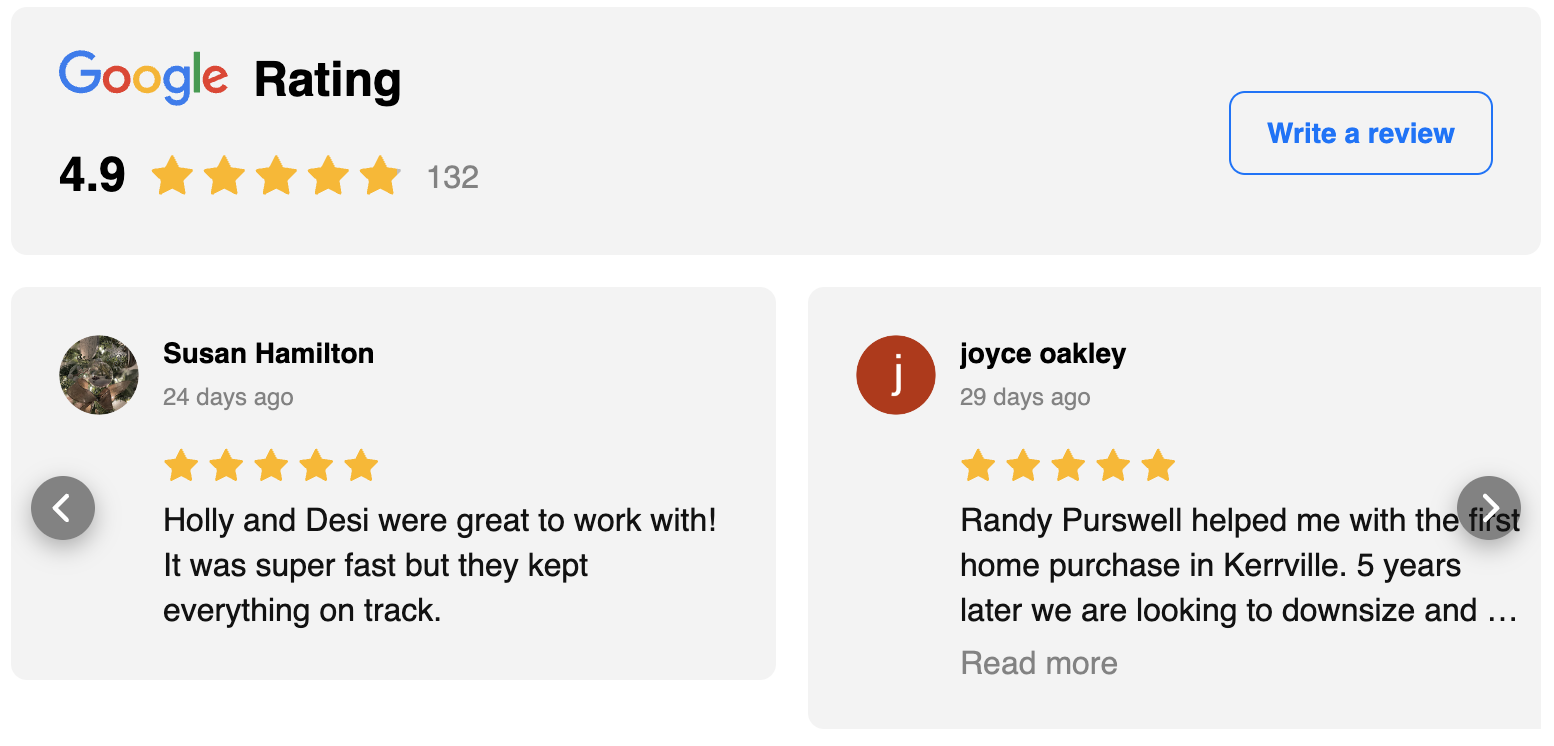 Boost credibility
Add authenticity, credibility, and persuasiveness to your website
Integrating a Google Reviews widget into your Real Estate website presents a multitude of benefits that can greatly elevate user experience and amplify the credibility of a business. To begin with, the inclusion of testimonials offers social validation by spotlighting favorable feedback and contentment expressed by content customers. This cultivates a sense of trust and assurance among prospective clients, effectively underscoring the excellence and dependability of the products or services at hand.

Dynamically updated
Keep your reviews up to date and relevant
The Google Reviews widget magically updates on your IDX Broker website, ready to impress your visitors. It's quick, it's simple, and it ensures that your website is always fresh with the latest Google reviews! The carousel widget is fully responsive and mobile-friendly, so it will look great on any device.