Testimonials
Widget
Collect and showcase glowing customer reviews on your website effortlessly.
Use this app
Get IDXAddons Now
Unlock IDX Broker potential with IDXAddons. Enjoy our amazing & fully customizable widgets to make your website stunning.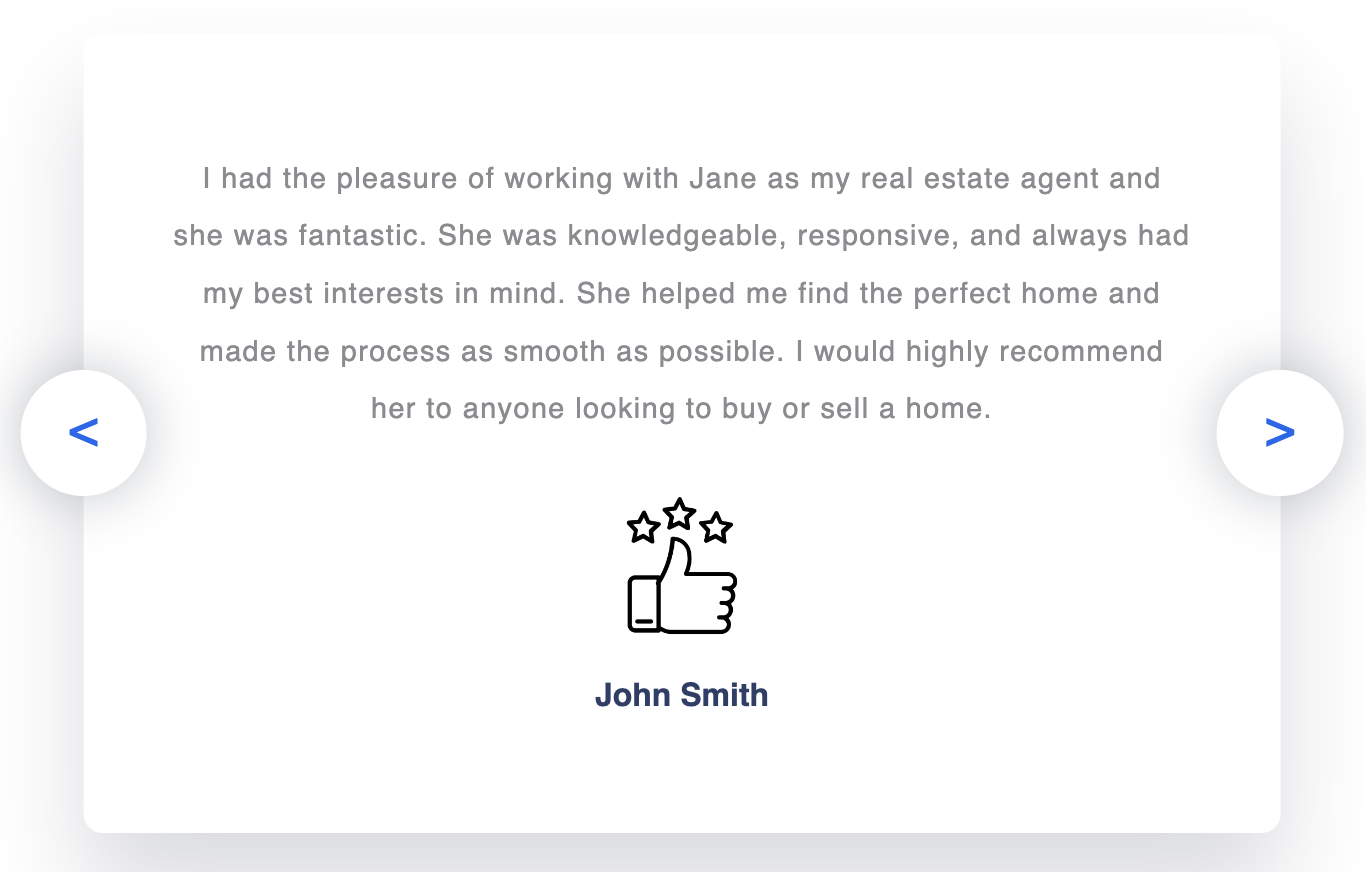 Boost credibility
Add authenticity, credibility, and persuasiveness to your website
Incorporating a testimonials widget into a website offers numerous advantages that can significantly enhance user experience and boost business credibility. Firstly, testimonials provide social proof, showcasing positive feedback and experiences from satisfied customers. This builds trust and confidence among potential clients, reassuring them of the quality and reliability of the products or services being offered.
Keep it updated
Add new testimonials easily
Adding a new testimonial to the widget is a breeze! It's designed to be super user-friendly, even for the non-tech-savvy folks out there. All you have to do is click on the "Add testimonial" button. From there, you can easily fill in the details like the customer's name, their feedback, and maybe even a snazzy photo if you want. Once you hit the "Add" button, ta-da! The testimonial magically updates on your website, ready to impress your visitors. It's quick, it's simple, and it ensures that your website is always fresh with the latest reviews!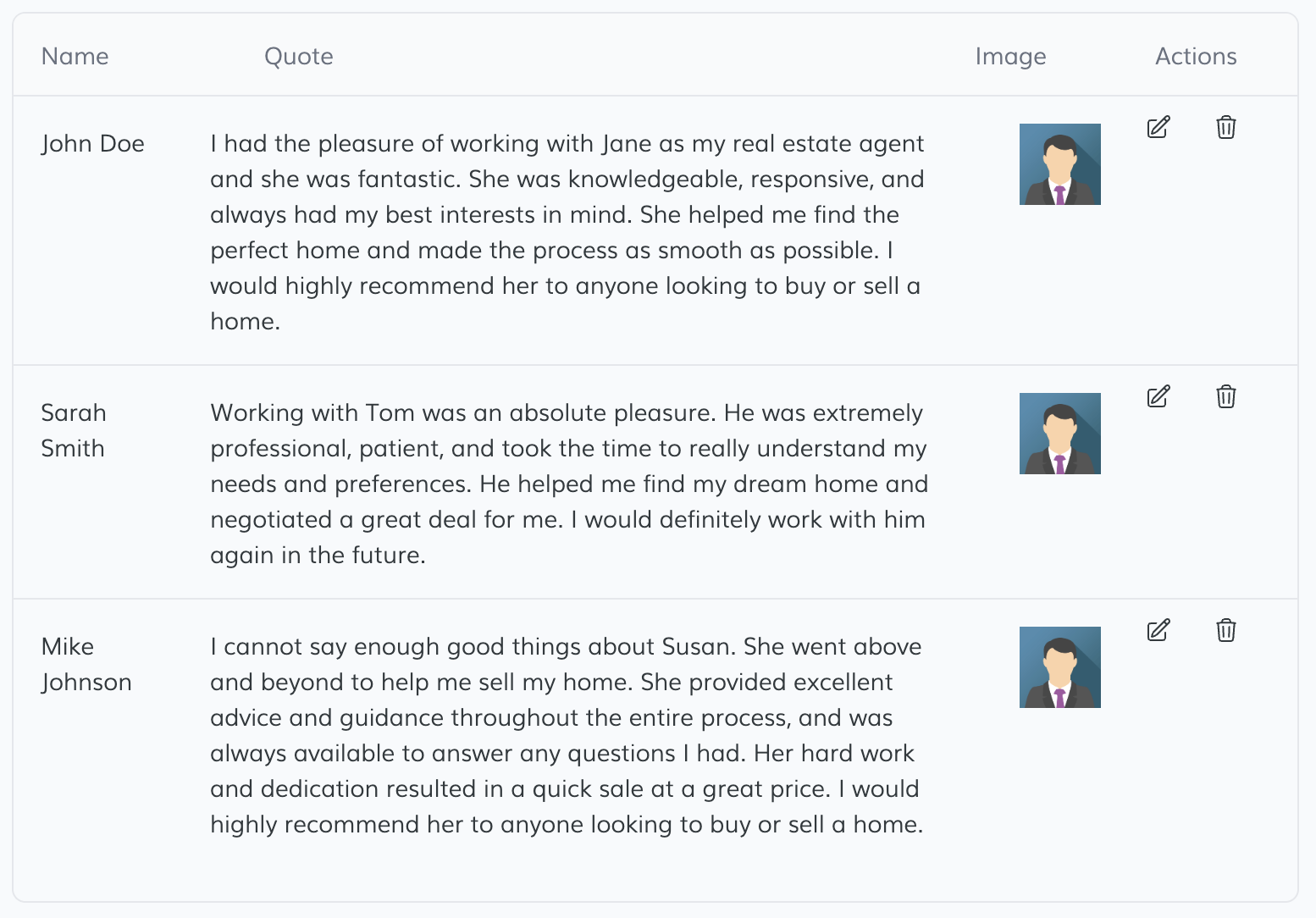 Make changes effortlessly
Keep your testimonials up to date and relevant
Updating or deleting testimonials in the widget is a piece of cake! We've made it incredibly simple for you to keep your testimonials up to date and relevant. You'll find an intuitive interface that allows you to make changes effortlessly. To update a testimonial, just click on the one you want to edit, make the necessary modifications, and hit "Edit." And if you ever need to remove a testimonial, no worries! Just select the testimonial you want to delete, click on the delete icon, and confirm your action. Poof! It's gone. With our widget, you have complete control over your testimonials, ensuring that your website always reflects the latest and greatest customer experiences.